I feel much better with this icon.
I had some school activites in the last week, therefore I was too damn lazy to post about the past con. I got scolded that I haven't uploaded the pics yet, therefore, before todays uni, I stole some time from myself.
Saturdays cosplay was cop!Hibari, asdfghjk I like cosplaying Hibari too much even though I'm anything but him >3< I was together with
Shicc
who derped as doctor!Mukuro, but - I don't have a single picture about us when both of us look decent and I'M NOT EATING >_< *blush* but I know someone made some pics about us when we are posing normally... *sigh* Sunday, the well-deserved Rikkai cosplay with my PoT team <3 (err, I mean,
Mantis
's PoT team XD I fucked up my clothes a bit, you'll see.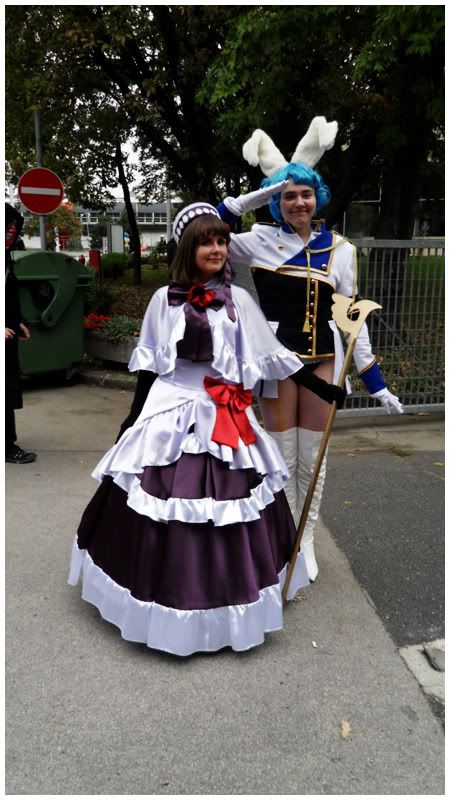 EVATRICE *w* I almost died from jealousy that I couldn't made my Eva costume. She was too pretty asgsfwsdf. Also Siesta was cuuute *w*
MAI WOMAN.
Miya
as Adelheid. *molests her boobs* She is so pretty >w<
We are ready to killifying each other *w*
New Chrome-chan's reading my freshly got D18 doujin and new Hibari-kun doesn't like it XD (this guy is pretty okay, he adores me since I found his girlfriend's cell phone XD)
Yume as Teito from 07-ghost MAH NEGLECTED FANDOM.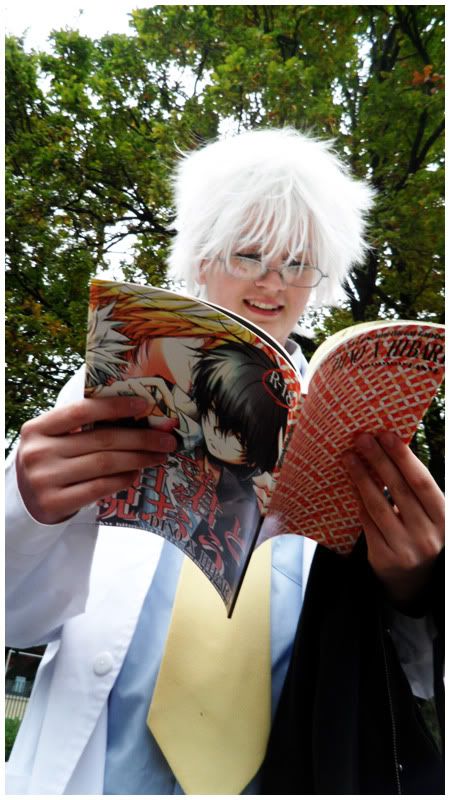 Paszuly as... as... help me I haven't watched Gintama XD but she likes my doujinshi too *w*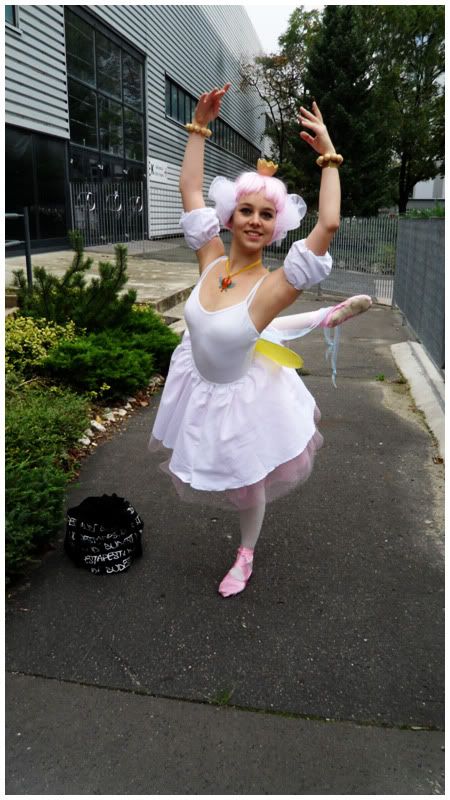 PRINCESS TUTU ASDFGHJKL MAH NOT-NEGLECTED FANDOM *w* She will participate in the next performance contest >3<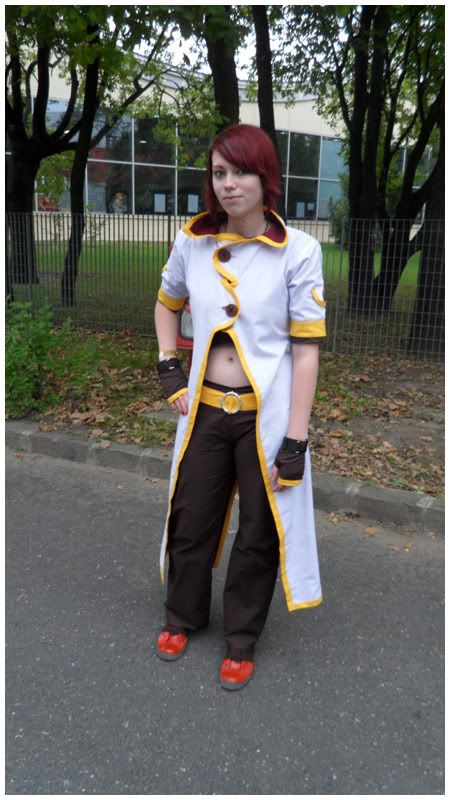 Tales of Abyss anyone? *w*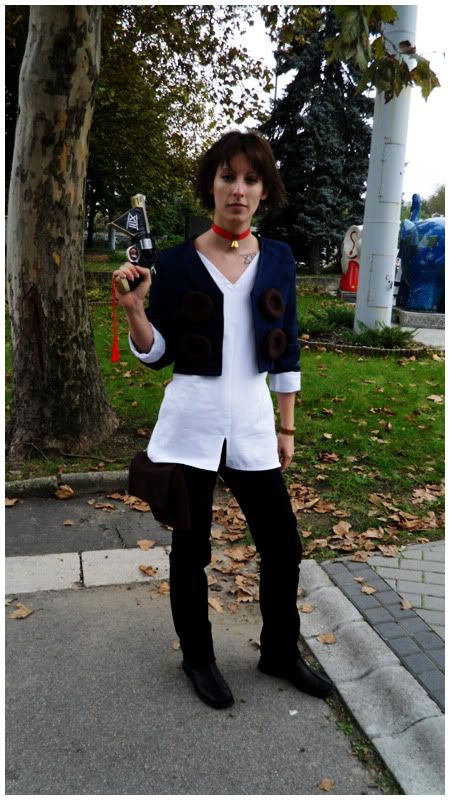 Train from Black Cat asdfghjk old fandom is old ;;;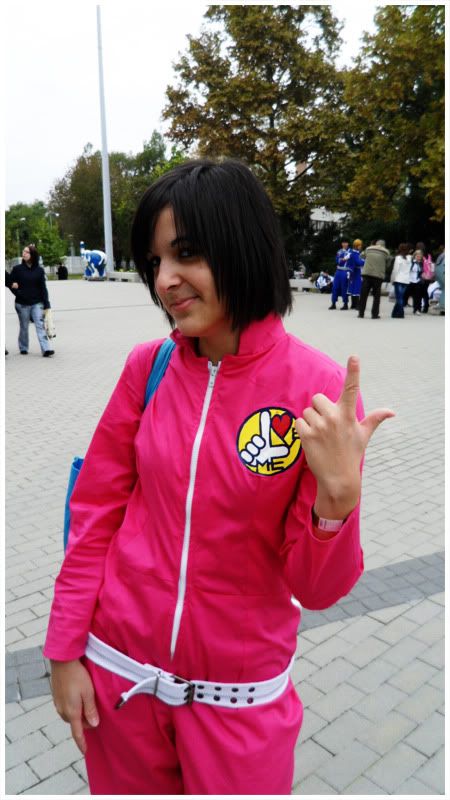 Maman cosplaying from Skip Beat again and I can't stop making pictures of her <3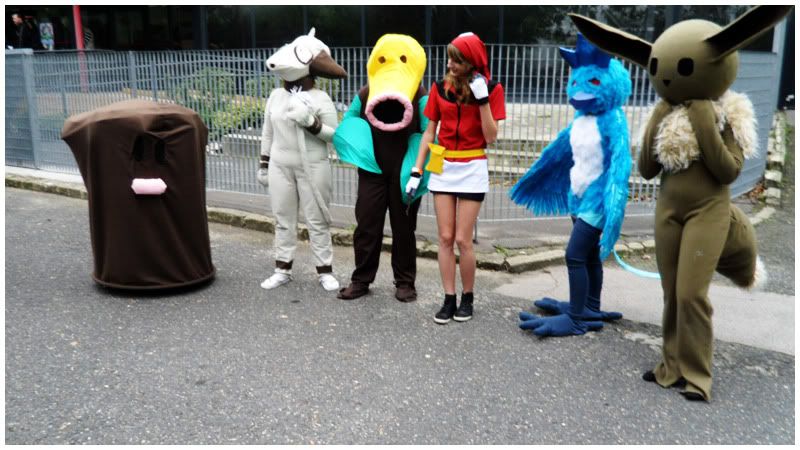 ... guess who won the "best craftmanship group" award XD
I DON'T EVEN CARE WHO THE HELL SHE COSPLAYED (Sailor Lead Crow) BUT SHE LOOKS EXACTLY LIKE NICO. No boobs, pantsu, whip, wings, the hair... everything matches. (okay, the style of the hair doesn't) can you imagine how happy I was whenn I saw her? >w<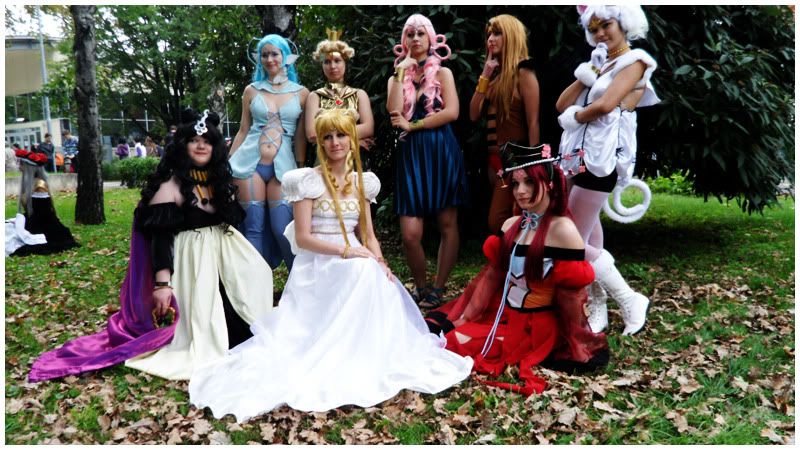 Sailor Moon group, mainly the Galaxia team.
Better close-up to Galaxia (aka Mantis)
. I don't have a proper pic of her, neither.
Saku as Beatrice *w* She. was the winner for me. Everything matches >3< she was awsm and beautiful and SHE HAD THE ~AURA~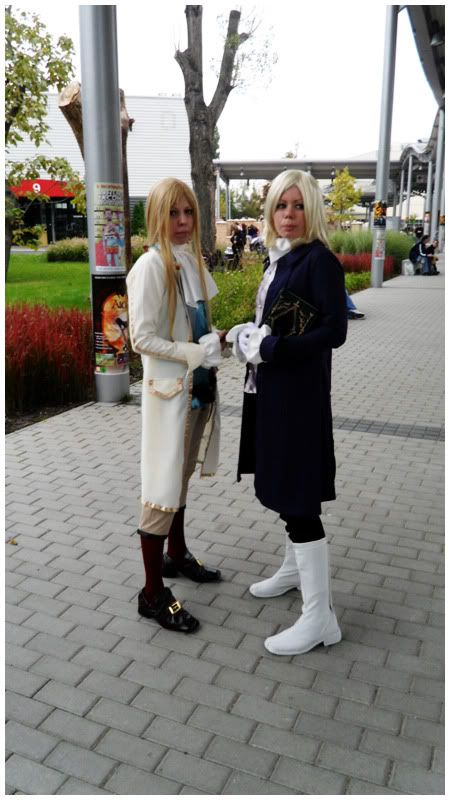 Rosiel and her friend cosplaying from Chevalier~ I got to use that they're cosplaying from something awesome every time and they're doing the cosplays awsmly every time (they were the Terra e... group in the last con post).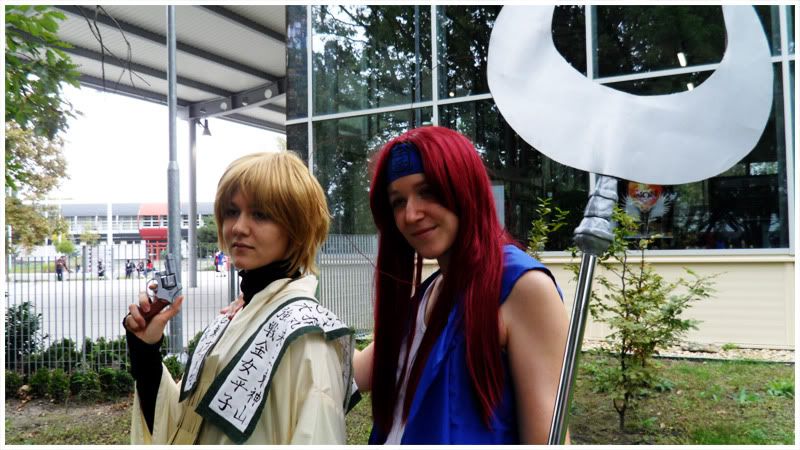 They keep cosplaying from my hidden favorite fandoms. I get to know them when they cosplayed from Koutetsu Sangokushi, now they cosplay from Saiyuki... Sanzooooo <3
I don't like Vocaloid at all but this random pic came out pretty well.
Suz
cosplaying girl!Lambo she was cuute, too >3<
Saturday night, Kokia held a concert, and I still cannot believe that I watched her from 10 m away. She was adorable, her voice was strong and clear, she sang barefoot and sometimes she even jumped randomly >3<
Let's move to Sunday: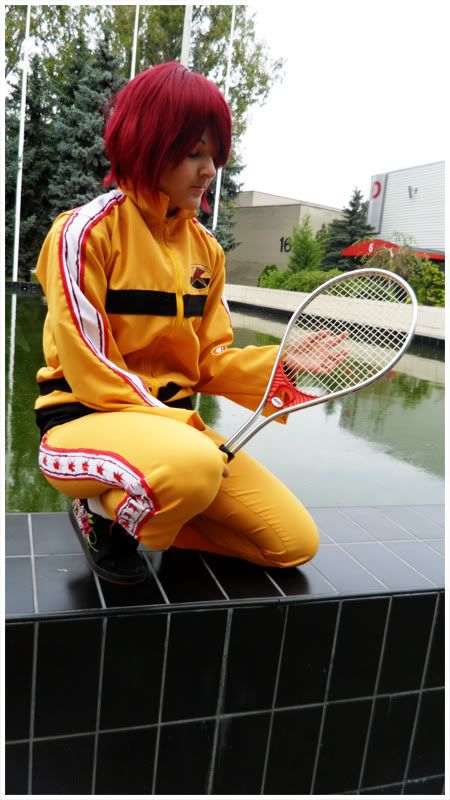 Mamaaaan <3 as Marui from Rikkai 83 she didn't feel very well although, she is better now.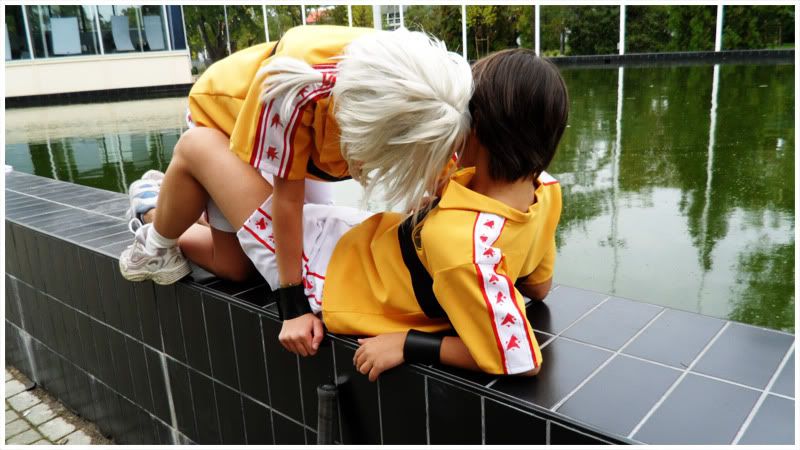 Papa and
Miya
as Niou / Yagyuu~ my camera is spammed with their 28 pics XD
The whole team. As you can see, I fucked up my T-shirt, it's brighter than the rest of the team >_< shame on me.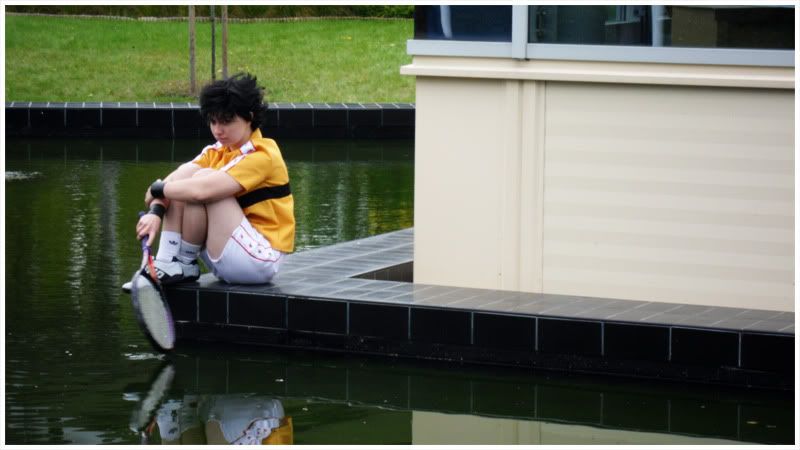 Mantis
as Akaya. Isn't she cute? >w<
Mama again >w<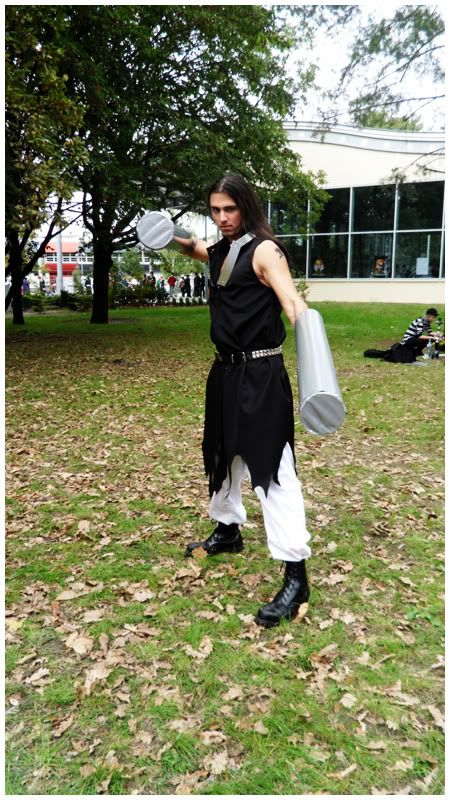 GAJEEL FROM FAIRY TAIL. Hussssh my fav is still Gray and Erza and there were two Erza (with the same clothes I wanted to do) but this Gajeel won my heart~ Aura, he had it~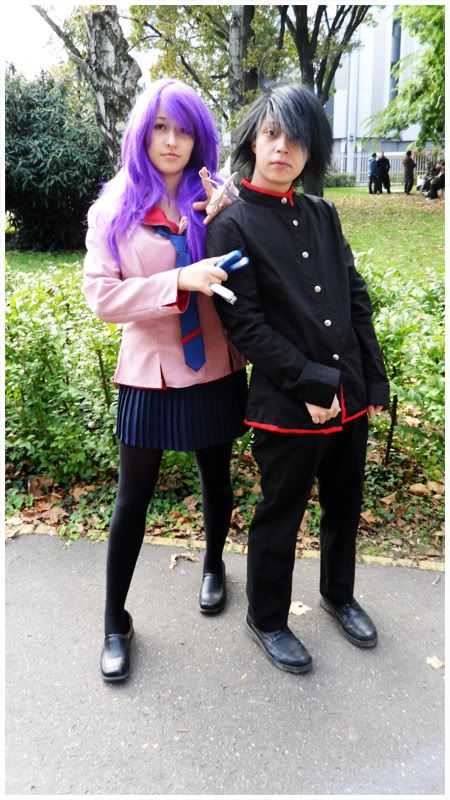 ASFGHJKL WHY I HAVEN'T STARTED WITH THIS PIC. I always start my con posts with
Sai
's cosplay :< Anyway, Bakemonogatari for yor service.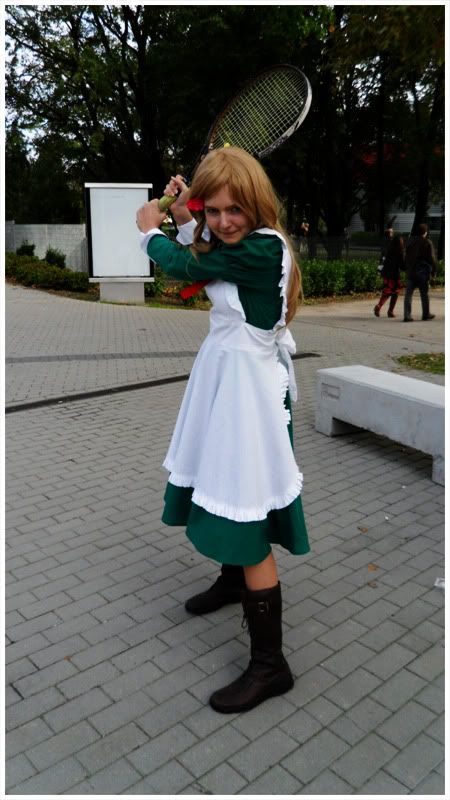 Ayami as Hungary-chan, stealing my tennis racket >3< be careful, fellow Prussias~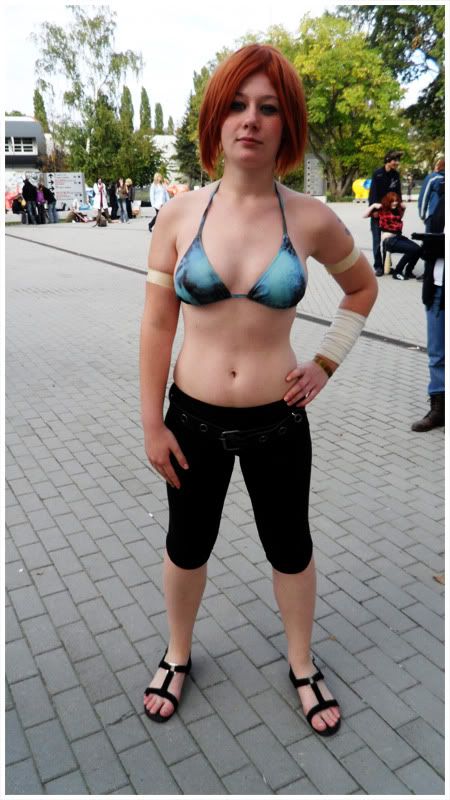 My litle brother (err were cosplayed Prussia/Germany some time ago, since then she is my little brother) cosplaying Nami from One Piece. I wonder how she haven't become ill with this easy clothing...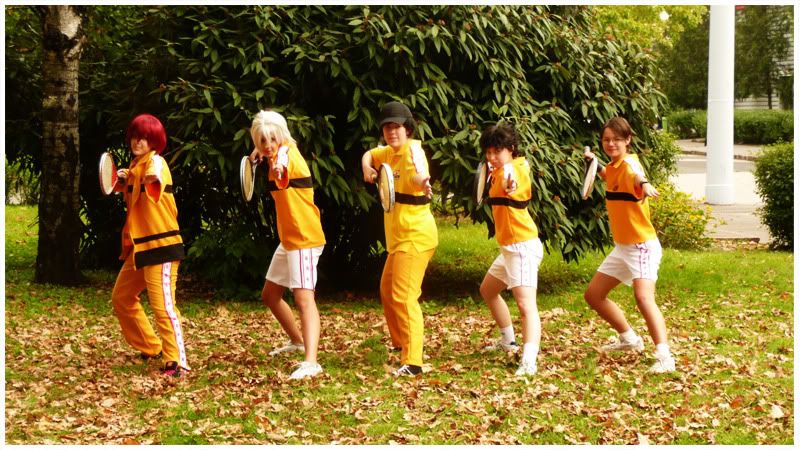 GEKOKUJOU DAZE HMM HMMM HMMMM (fandom only joke)
Aaaand, for the last, with
Miya
as Klaud Nine from DGM with me >w< I am... not manly enough for Sanada.
I hoped you liked them <333
We are arraning our next Reboween, we still search for a proper place to held. I try Bianchi this tiem~ I wanna be her for ages.
Also, slowly, but the Harry Potter cosplay is progressing~ I hope we can hold the photoshoot soon. i wanna have my James and my Snape >3< (also, I desperately wanna see our Narcissa. You'll know why.)